GBI will facilitate access to relatively inexpensive on-campus dormitory-style housing.  Rates may vary by amenities offered. These fees must be paid to the housing office, not to Global Bioethics Initiative. In general, the use of this housing is only possible during the duration of the program.
---
Hunter College – Brookdale
Brookdale Residence Hall is located at 425 E 25th Street New York, NY 10010. Brookdale summer housing provides its residents with a convenient location within New York City.
Participants are allowed to choose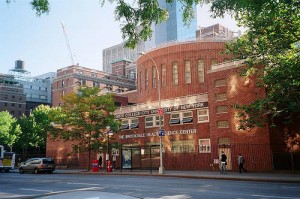 their dates for the length of their stay and must reside with us for at least 2 weeks. Participants will be billed accordingly.
Rooms available: 15-20 (on a first come first- served basis)
Type: Furnished, non air conditioned single rooms include a bed, desk, night stand, and closet or wardrobe. Please note that linens and fans are not provided.
Cost: $56 per night + $40 wifi fee
Accomodations:
Each floor is equipped with a communal kitchen and bathroom. There is also a laundry room in the basement in which participants are able to load money onto a card to utilize. For more information regarding the Brookdale Residence Hall, please click
here
.
For any questions, please contact:
Ms. Judy Mai
Residence Hall Coordinator
Hunter College Brookdale Residence Life
425 East 25th St
New York, NY 10010
Phone Number: 212-396-7136
---
International House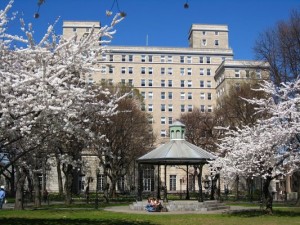 The International House is located at 500 Riverside Drive New York, NY 10027. This is on the West Side of Manhattan.
Rooms available: 20-25 (on a first come first- served basis)
Type: Single occupancy
Cost:
Dorm Rooms – $70 per night
Apartments – $90 per night
Click here for more details about Guest Accommodations. These are hotel-like accommodations. Please note that the rates listed are different. To take a virtual tour, click here. Please click here to apply.
For any questions, please contact:
Shaunell Campbell
Admissions Office
International House
500 Riverside Drive
New York, NY 10027
scampbell@ihouse-nyc.org
Phone Number: 212-316-8436
---
Participants may also choose to make reservations using AirBnb or private hotel accommodations in New York City.
IMPORTANT NOTE: Manhattan is very expensive. The on-campus accommodations we are trying to provide have pretty reasonable prices.