GBI facilitates access to an inexpensive on-campus dormitory-style housing.  Rates may differ by the amenities offered. The required compensation must be paid to the housing office, and not to Global Bioethics Initiative. The use of this housing is only possible during the duration of the program.
---
Hunter College – Brookdale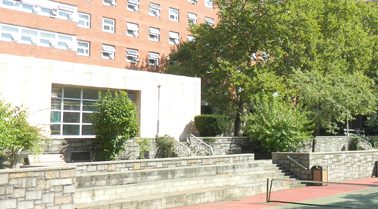 Brookdale Residence Hall is located at 425 E 25th Street New York, NY 10010, providing each resident a comfortable space at a reasonable rate located at a convenient distance from the Bohemian National Hall. Click here for the map. 
Cost: $40-50 per night
Rooms available: 15-20 (on a first come first- served basis).
Type: Furnished, non-air-conditioned (however, you can bring your own fan). Single rooms include a bed, a desk, a nightstand, and a closet or wardrobe. Please note that fans are not provided. WiFi usage is an additional $40. Each floor is equipped with a communal kitchen and bathroom. There is a laundry room in the basement for which participants will be required to load money onto a card to utilize. For more information regarding the Brookdale Residence Hall, please click here. For photos of the space, please click here.
To apply, click here! Important Note: On the application form online,  the participant must mention "International Bioethics Summer School" under "affiliated program."
Ms. Judy Mai
Residence Hall Coordinator
Hunter College
---
International House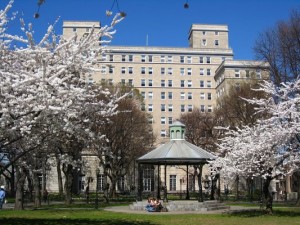 The International House is located at 500 Riverside Drive New York, NY 10027. This facility is located on the West Side of the Island of Manhattan.
Rooms available: 20-25 (on a first come first- served basis)
Type: Single occupancy.
Cost:
Dorm Rooms – $70 per night

Apartments – $90 per night
Click here for more details about Guest Accommodations. These spaces are hotel-like accommodations. Therefore, please note that the rates listed are different from the rates of available at Brookdale mentioned above. To take a virtual tour, click here.
To apply, click here!
---
Participants may also choose to make reservations using Airbnb or any private hotel accommodations in New York City.
IMPORTANT NOTE: Manhattan is expensive. Given this fact, the on-campus accommodations mentioned above have been judiciously selected that offer reasonable prices.