Michael R. Berman, MD, MBI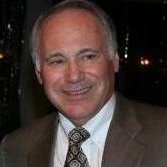 Michael R. Berman, MD, MBI is a graduate of New York Medical College, received his post-graduate training in Obstetrics and Gynecology at the Yale School of Medicine (YSM) and Yale-New Haven Hospital (YNHH) and was a member of the active clinical faculty at the YSM / YNHH for 35 years. In 2012, he joined the faculty at Mount Sinai Beth Israel Medical Center as the Medical Director of Labor and Delivery and Associate Chairman for Quality and Patient Safety in the Department of Obstetrics, Gynecology and Reproductive Science where he is also an active participant in the Leadership Team of the hospital. In 2014, he received a Masters Degree in Biomedical Informatics from Oregon Health and Science University. He holds the appointment of Professor, Obstetrics, Gynecology and Reproductive Science and Associate Dean for Graduate Medical education in the Icahn School of Medicine at Mount Sinai.
Dr. Berman's career focus has been to help families who experienced the tragedy of Perinatal and Neonatal Loss. While at Yale, he developed a unique, comprehensive teaching curriculum for medical students and house staff caring for families, and founded the Hygeia Foundation, Inc., an international, non-profit organization whose mission was to comfort those who grieve the loss of a pregnancy or newborn child, to address disparities in and improve universal access to healthcare services and healthcare information regarding pregnancy and neonatal loss while advocating for underserved, vulnerable and disadvantaged women and families. His current work involves Healthcare Quality and Patient Safety initiatives and education at the Mount Sinai Health System and the Icahn School of Medicine at Mount Sinai. Dr. Berman is the author of the book, Parenthood Lost: Healing the Pain after Miscarriage, Stillbirth and Infant Death and many poems and essays documenting the human condition. He has been interviewed about his work by the New York Times, the Student British Medical Journal, the CBS Early Show, and the NBC Today Show.